Just before the World went into lock down thanks to COVID 19, Daphne Lindsay, Glenda Douse and Jackie Peel from Zamag Tours and Safaris, flew off to Uganda for an incredible trip. We have been selling safaris for years in Uganda but recently had numerous requests and bookings for agricultural tours, so we decided it was time for another visit to Uganda to update ourselves. We had a fabulous few days with friends who work for the largest sugar company in Uganda and were given the grand tour of Jinja, which is a buzzing town in Uganda and situated at the source of the Nile. We also visited small scale farms that grow vanilla and coffee.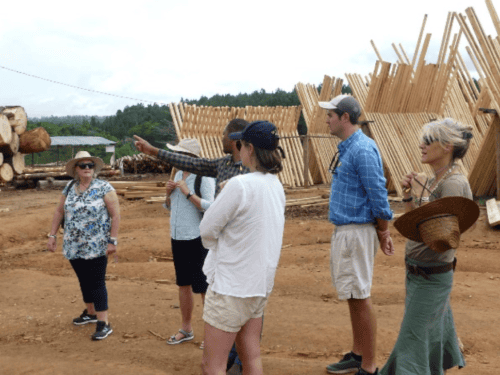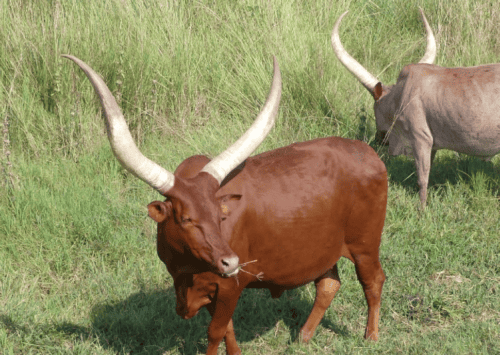 Imo and Cindy our Offbeat safaris friends drove down from Kenya to join us in Jinja at the fabulous Lemala Wild Waters Lodge. Located on Kalagala Island situated within the mighty River Nile on the edge of some huge rapids. The lodge is nestled within a thick riverine forest with most rooms commanding a view of the Nile. A great place to either relax at an end of a safari or for those who like a bit of action there is a chance to either cruise or partake in some whitewater rafting.
During our time in Jinja we had great time visiting farms in the area which a good friend of Imo's had arranged for us. Forestry, Kapenta fish farming and a great visit was seeing a farm that grew medicinal crops on the banks of the River Nile for export. Sadly, Cindy and Imo had to head back to Kenya. Marius and Elsie Botha from Guttera Tours flew in to meet us in Entebbe. We headed off by vehicle on a long drive north of Murchison National Park to visit a grain farmer who grows maize to export to Kenya and we then headed into Murchison National Park to begin our safari for a few days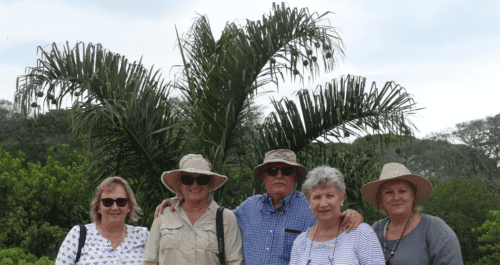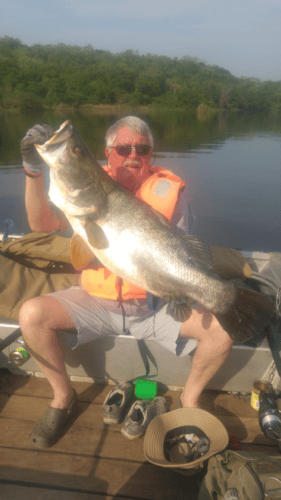 Our first night was at Paraa Safari Lodge. Built in 1954 this lodge is located within the National Park and overlooks the River Nile. Although the Lodge is a bit dated the staff are very friendly and helpful and the lodge is ideally situated to get into the National Park on early morning drives where both the game viewing and bird watching was very good.
We then headed to Baker's Lodge. Very comfortable tents under thatch built on the South Bank of the Nile. This is a small personalized lodge with an excellent team of staff. During our time we did a Delta Cruise to Lake Albert and had some good game viewing and birdwatching en route. Marius went fishing and was delighted to catch his first Nile Perch.
A cruise to the Murchison Falls was a highlight. Here the waters of the Nile force their way through a small slit within the rocks, which is just 7 meters wide and topples to 43 meters below with a thunderous roar.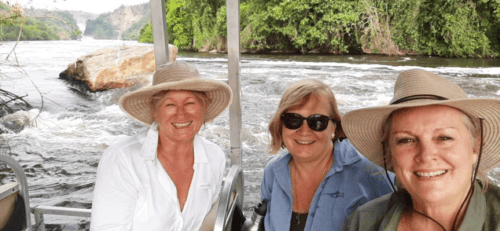 Jackie, Daphne and Glenda cruising on the Nile near the Murchison Falls.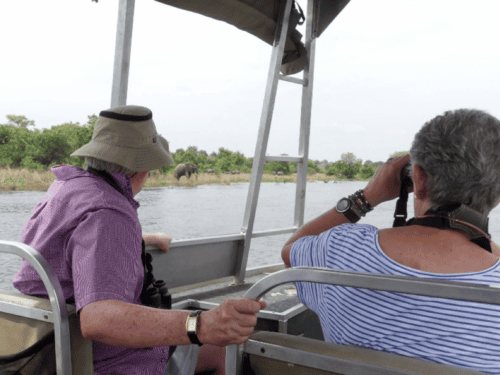 Our trip then took us to the West of Uganda so we could visit Kibale National Park. A Park famous for 13 different species of primates and in particularly Chimps. In addition, it has over 325 species of birds. We left Marius and Elsie to go looking for birds, whilst Jackie, Glenda and I went off to look for Chimps.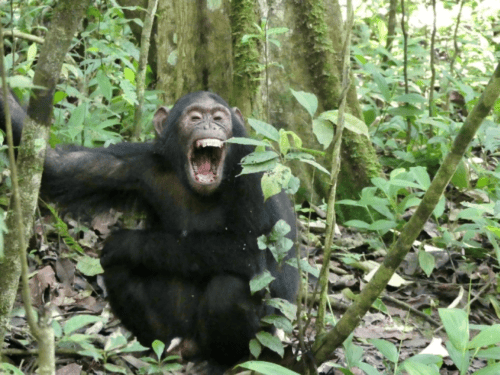 Chimp trekking in Kibale National Park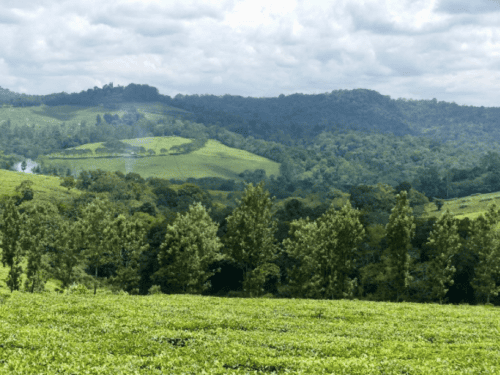 Tea Estates near Fort Portal
We then drove to Queen Elizabeth National Park, passing through tea and banana plantations, crater lakes and we had views of the Rwenzori Mountains. Unfortunately, our time in Queen Elizabeth was rather short with only two nights in the Park at two different lodges . However, we were very privileged to head out with two people from the carnivore research team and had great sightings of lion , leopard and even saw lion attempt to take down a Ugandan Kob.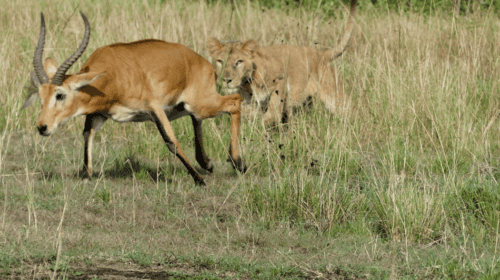 Our trip ended in Entebbe where we managed to have some great sightings of the rare Shoebill on Lake Victoria.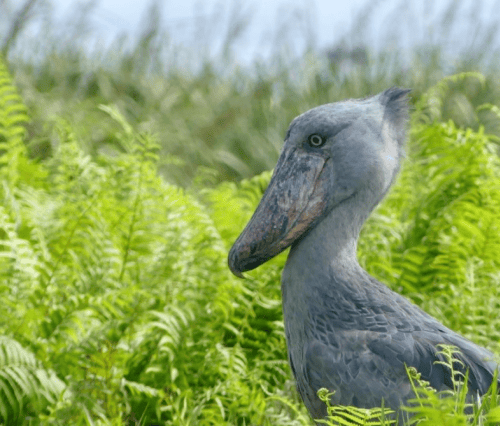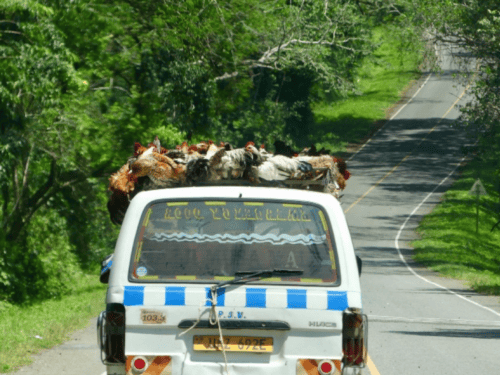 Home we headed, totally naïve of what had been happening in the world around us with the Corona virus and we managed to get home two days just before Uganda, Zambia and South Africa decided to shut down their airports.
We loved our trip to Uganda and look forward to sending more clients on agricultural tours and safaris.